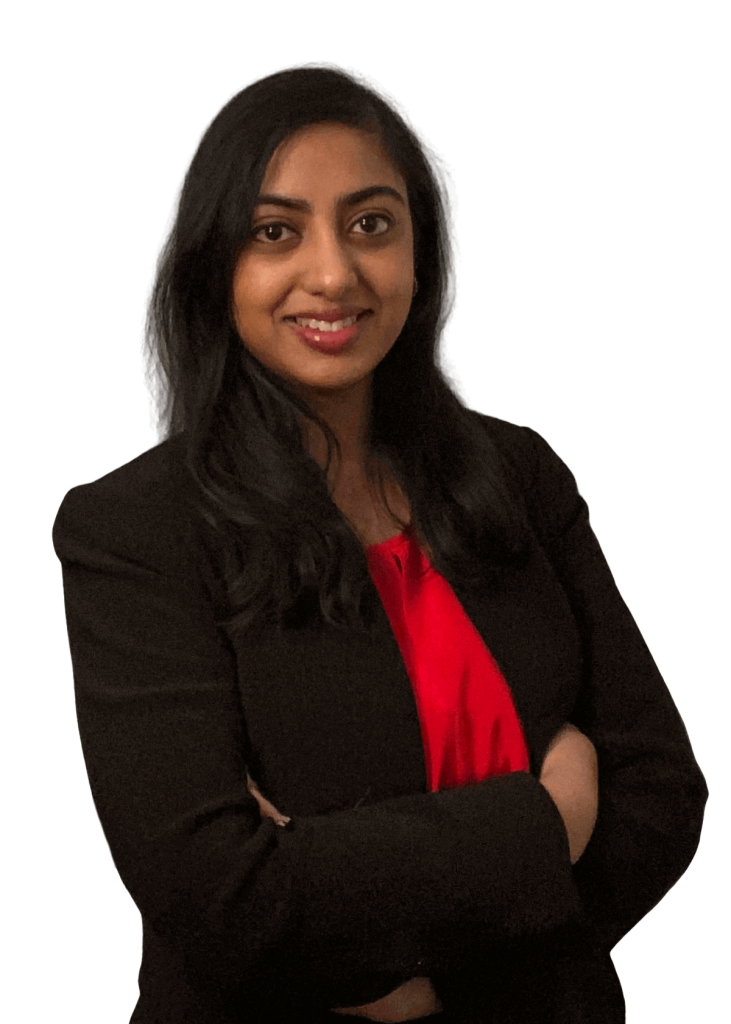 Anjori Mitra is a senior associate at Calcaterra Law PC with broad civil and commercial litigation experience. Her work includes federal and state litigation representing public entities, labor health and welfare funds and individuals. Examples of her current matters include litigating federal antitrust claims, litigating claims concerning childhood sexual abuse and litigating several product liability lawsuits against a large manufacturer of infant and children's' products. She previously worked at a plaintiff-side class action firm on securities and consumer litigation. Prior to that, she practiced in New Zealand as a barrister at a preeminent barristers' chambers and worked on a wide range of civil and commercial matters.  She has appeared as counsel in state courts in New York and California, as well as in numerous New Zealand courts and tribunals, including at the appellate level.
Anjori is currently admitted to practice in the State of New York and the U.S. District Courts for the Southern, Eastern and Northern Districts of New York. She is also admitted to practice in New Zealand.
Represents a large suburban county in the federal antitrust class action multi-district litigation against generic drug manufacturers for colluding to increase drug prices.
Represents several of the largest New York City labor health and welfare benefit funds in the federal class action multi-district litigation against opioid manufacturers and distributors seeking recoveries arising from the opiate crises.
Represents a student athlete in a lawsuit against Syracuse University, alleging the University failed to appropriately respond to allegations of domestic violence in violation of Title IX and state law.
Represents families who lost their infants in the Rock 'n Play Sleeper in lawsuits against Mattel, Inc. and Fisher-Price, Inc.  
Represents survivors of childhood sexual assault pursuing justice under New York's Child Victims Act, including recently successfully opposing several key aspects of motions to dismiss and/or for summary judgment by defendants including the Diocese of Brooklyn and Franciscan Brothers of Brooklyn.
Part of the team which obtained dismissal of a federal civil rights class action challenging the property taxation system in one of New York State's largest counties and seeking $1.2 billion in damages.
Represented North America's largest public transportation authority in federal multi-district litigation alleging conduct in violation of antitrust law against a number of health insurance plans.
Represented consumers in a class action against a large insurer and pharmacy benefit manager, alleging a mail-order program for prescriptions was a deceptive practice in violation of New York law.
Represented investors who suffered losses in a federal securities class action against a large medical and wellness cannabis operator which allegedly misled investors as to its products.
Represented claimants in a FINRA arbitration alleging mismanagement of their accounts by a financial advisor.
Columbia Law School (LL.M., Harlan Fiske Stone honors, 2019)
University of Auckland, New Zealand (LL.B. with honors, 2014)
University of Auckland, New Zealand (B.A., English, History, 2014)
While at Columbia Law School, Anjori served on the board of Columbia Law Women's Association, volunteered for the Sexual Respect Initiative, and interned at the Knight First Amendment Institute, which focuses on protecting the freedoms of speech and the press. While at the University of Auckland Law School in New Zealand, Anjori was the editor-in-chief of the Public Interest Law Journal of New Zealand and volunteered for the Equal Justice Project, a pro bono organization which aims to increase access to justice in the community. Anjori continues her affiliation with Columbia Law School by serving as a mentor as part of the Columbia Law Women's Association mentorship program.
Anjori received a Parker School Certificate in international and comparative law during her LL.M. at Columbia Law School. She was also awarded a Spencer Mason Travelling Scholarship in Law from the Spencer Mason Trust in New Zealand for her LL.M. studies. She was a recipient of the 2017 Auckland District Law Society Prize (New Zealand) for best contribution to the New Zealand Women's Law Journal and received an honorable mention for the 2018 Hon Rex Mason Prize for Legal Writing (New Zealand).